New Immunization Requirements
Effective July 1, 2019, Louisiana law requires all students entering the 11th grade or those who are 16 years old in any grade, to provide proof of current immunization meningococcal conjugate vaccine (MCV) against meningococcal disease as a condition of school entry. This is an additional requirement on top of the requirement for students in 6th grade or those 11 years old. This means that two doses are now required. This new requirement came from the passage of 2018 Regular Session House Bill 176. Revised Statute 17:170E continues to allow exemption from this requirement for medical reasons or written statement of dissent.
If you have any questions, please contact the Catahoula Parish School Nurse, Brandy Montpelier, at the Central Office.
Dr. Mary Stephens to Lead Block High School
The Catahoula Parish School Board is proud to announce that Dr. Mary Stephens has accepted the Principal position at Block High School for the 2019-2020 school year. Dr. Stephens is a career educator with 39 years of experience including positions of Secondary Supervisor of Instruction, Assistant Principal, Adjunct Professor at multiple universities, and Interim Superintendent of Caldwell Parish. Most recently Dr. Stephens has been the Principal/Teacher of the Catahoula Alternative School, commonly known as CAS.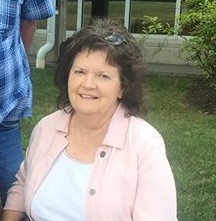 Dr. Stephens has an extensive background in curriculum supervision and will put this to use at Block by working with the teachers to maintain and improve student instruction. She will have a strong administrative team with Mr. Terry Russ, Instructional Consultant/Assistant Principal, Mrs. Ingrid Jennings, Guidance Counselor, Ms. Vickie Johnson, Secretary, and Ms. Stephanie O'Steen, Secretary.
Block High School will host two open houses for students and will extend hours on one of them for the community to see the improvements in the school facility. We hope community members will attend and take the opportunity to meet Dr. Stephens at that time. The administration and staff of Block High School are looking forward to an exciting and productive 2019-2020 school year.
Catahoula Parish School District Proud of District Performance Score
Recently, the Louisiana Department of Education released the 2017-2018 School and District Performance Scores. Catahoula Parish proudly maintained a District Performance Score Letter Grade of "B" for the third consecutive year. No schools within the district received an "Academically Unacceptable Status" (AUS). In fact, four of the six schools maintained or improved their SPS Letter Grade, with Block High School increasing to a Letter Grade of "B". Special recognition also goes to Central High School and Jonesville Elementary School who have received "Top Gains" status. Additionally, Sicily Island High School is recognized as an "Equity Honoree". For the second consecutive year, Central High School has received a Letter Grade of "A". Other schools' Letter Grades are as follows: Harrisonburg High School with a "B"; Jonesville Elementary School with a "C"; Jonesville Jr. High School with a "D", and Sicily Island High School with a "B".
Devoted leadership and hard work have continued to drive the academic excellence exhibited by Catahoula Parish Schools. With the new accountability system, the implementation of the Louisiana State Standards, the Compass evaluation system, and the new assessments (LEAP 2025), schools have much more work to do. However, Catahoula Parish School District's faculty, staff, parents, and students are prepared for the challenge!
Board Bits
Students from all over the parish gathered at Harrisonburg High School to participate in the parish Math Bee. Each school sent...
The Parents' Guides to Student Success were developed by teachers, parents and education experts in response to the Common Core State Standards that more than 45 states have adopted. Created for grades K-8 and high school English, language arts/literacy and mathematics, the guides provide clear, consistent expectations for what students should be learning at each grade in order to be prepared for college and career. A link to this information will be on our webpage under the "Parents" tab.
Why is "everything" blocked?
Schools and libraries subject to CIPA may not receive the discounts offered by the E-rate program unless they certify that they have an Internet safety policy that includes technology protection measures.
Eureka Math Tips for Parents
It's true: Parents are their child's chief advocate and most essential teacher – at homework time and always. We have decided to start designing a suite of tools that will help you to help your child learn more. Get Tips here or visit the Parent Resource Center on our webpage.