ONLINE EDUCATION
We will be providing weekly packets online for Grades K to 9. Once completed these packets are to be held until students return to school. If you need a printed packet, please email the student's grade and a valid USPS mailing address to COVID19@catahoulaschools.com.
Please download both the Student Assignment Packet along with the Family Resource Packet. The family packet will provide you with instructions to help your child along with the answers to the student packet so you can see if the student understands the material provided.
CLICK THE ICON BELOW TO ACCESS THE PACKETS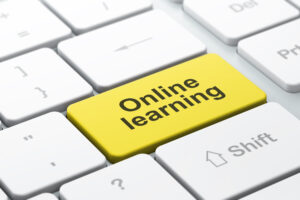 GRADES 10 TO 12 please click on the links below to packets that have been provided by Jefferson Parish School Board and shared with Catahoula:
SPECIAL LEARNERS THAT USE THE UNIQUE PROGRAM CLICK HERE. If you don't have your username or code, please conact barbaramoseley@catahoulaschools.com.
TIPS FOR ONLINE LEARNING:
1. You do not need to print the packets, just have your child write their answers in a notebook or on regular paper. (Younger students may have pages that have to be printed) Do keep all of your child's papers together to turn in.
2. Do not try to complete the packet in one day.
3. Set aside a time each day that is strictly for doing schoolwork.
4. Do not get frustrated with your child if he/she is having trouble with some of the work. Make sure you download the Family Resource Packet so that you can help your child work through their problems.
5. Have your child write a journal entry a day about the issues that are happening around us and their feelings regarding these issues. Kindergarten students may draw pictures and tell you what they are feeling and you may write their entry.
6. Have your child read every day.
7. Remember that these are unique times that we are facing and your child may be experiencing fears and anxiety that they have not experienced before. If your child has a structured environment like they do on a regular school day, this may help reduce some of the feelings they are experiencing.
OFFICIAL FAQ (as of 04/05/2020)
When does my child go back to school?
Currently the return date for all students and employees is Friday, May 1st.
Where can I pick up meals for my child?
Catahoula Parish has suspended the meal program for the safety of the employees. Emergency Meals to You sign up has ended.
Can my child eat in the cafeteria?
No. Even if meal service is reinstated while closed, the buildings are closed to the public.
Can I visit my child's school?
No, all buildings are closed to the public. If you need information regarding your child's education, please email COVID19@catahoulaschools.com. This email is checked regularly.
What if I need a work permit for my minor child?
Businesses have been given an opportunity to apply for a 60 day waiver on work permits.
What if I need to register my child for Pre-K or Kindergarten for next school year?
If you have a student you need to register, please email COVID19@catahoulaschools.com and include the following information:
Child's name and birthday
Name of parents
Physical address
Mailing address
This will get you on the registration list. Also, go ahead and get the following information ready for when we reopen and contact you to come in to complete your registration:
Child's birth certificate
Child's social security card
Child's immunization record
2 proofs of address
Custody papers if applicable
Will my senior get to have a graduation ceremony?
Yes. Currently all graduations are still scheduled for the original dates on the school calendar. If the crowd size limitations should be extended, any graduation impacted would be rescheduled.
Will my child have to take the standardized tests this year?
Louisiana has received waivers from the US Dept. of Education for state standardized testing for this year.
Will my child be able to play baseball/softball this year?
As of now, LHSAA has only suspended the season until after April 30th. Whether or not the season is finished will depend on LHSAA.
Will my child have to make up this time in the summer?
No. The Governor has waived the instructional minutes for this school year, so no time will need to be made up.
What educational resources should I use while my child is out of school?
Packets were sent home to students with work compiled by their teacher for each class to provide appropriate enrichment work for them. We will be posting additional packets on a weekly basis on our webpage: cpsbla.org In addition, please visit our Facebook Page and scroll through the posts. We are posting resources as we are made aware of them. You may also visit our webpage at cpsbla.org and look under the Parent tab and the Student tab for some other resources.
What are you doing to clean my child's school before he/she returns?
All schools have been cleaned with antimicrobial cleaners and/or bleach since closure. In addition, the week prior to students returning, all schools will be further sanitized with hospital grade sanitizers. In addition, we have asked teachers to wipe down each keyboard and mouse, chrome book, and desk/table. We will repeat this procedure prior to students returning to school.
This is a changing situation as we go on and we will update this FAQ as needed. #CatahoulaStrong
The Louisiana Department of Education has asked that we share the following information on FLU and HPV. Please click the link to read more information:

The Office of Group Benefits (OGB) has received reports from members who have been called or had a door-to-door solicitation from individuals claiming to be affiliated with OGB. In many cases, these solicitors call themselves "OGB Benefit Advisors" and ask for money to be sent directly to them in order to enroll in a health plan. It's important to remember that OGB representatives will never come to your home and will never ask you to send money directly to the agency or a representative.  If you receive a suspicious call, visit or letter, please contact OGB to confirm that it is legitimate. You can contact OGB between 8 a.m. and 4:30 pm Monday through Friday by calling 1-800-272-8451.
New Immunization Requirements
Effective July 1, 2019, Louisiana law requires all students entering the 11th grade or those who are 16 years old in any grade, to provide proof of current immunization meningococcal conjugate vaccine (MCV) against meningococcal disease as a condition of school entry. This is an additional requirement on top of the requirement for students in 6th grade or those 11 years old. This means that two doses are now required. This new requirement came from the passage of 2018 Regular Session House Bill 176. Revised Statute 17:170E continues to allow exemption from this requirement for medical reasons or written statement of dissent.
If you have any questions, please contact the Catahoula Parish School Nurse, Brandy Montpelier, at the Central Office.
Board Bits
Students from all over the parish gathered at Harrisonburg High School to participate in the parish Math Bee. Each school sent...
The Parents' Guides to Student Success were developed by teachers, parents and education experts in response to the Common Core State Standards that more than 45 states have adopted. Created for grades K-8 and high school English, language arts/literacy and mathematics, the guides provide clear, consistent expectations for what students should be learning at each grade in order to be prepared for college and career. A link to this information will be on our webpage under the "Parents" tab.
Why is "everything" blocked?
Schools and libraries subject to CIPA may not receive the discounts offered by the E-rate program unless they certify that they have an Internet safety policy that includes technology protection measures.
Eureka Math Tips for Parents
It's true: Parents are their child's chief advocate and most essential teacher – at homework time and always. We have decided to start designing a suite of tools that will help you to help your child learn more. Get Tips here or visit the Parent Resource Center on our webpage.