Dr. Gwile Paul Freeman Co-presenter at 4th Jump Start Convention
The Louisiana Department of Education hosted the 4th Annual Jump Start Convention at the Raising Cane's River Center in Baton Rouge on January 23, 2018. More than 1,400 Louisiana education and industry leaders gathered to celebrate the state's progress in implementing the Career and Technical Education Program, to share resources, and to strategize for the future. Launched in 2014, Jump Start is the state's initiative to provide all students with career credentials that allow them to continue their education after high school. To achieve the Jump Start credential, students complete graduation pathways of courses and workplace-based experiences developed by regional teams comprised of high school, college and industry leaders.
Dr. Gwile Paul Freeman, Catahoula Parish Superintendent, was joined by Mr. Richard M. Strong, West Carroll Parish Superintendent, in presenting a session entitled "Jump Start: Rural School District Implementation". During their presentation, Dr. Freeman and Mr. Strong shared the challenges and successes in the implementation of Jump Start from a rural school district perspective. They shared examples of pathways and funding opportunities for the implementation of Jump Start from a practitioner's perspective.
Dr. Freeman was proud to represent Catahoula Parish and rural school districts during the presentation.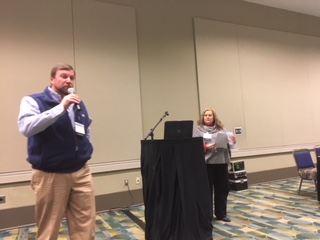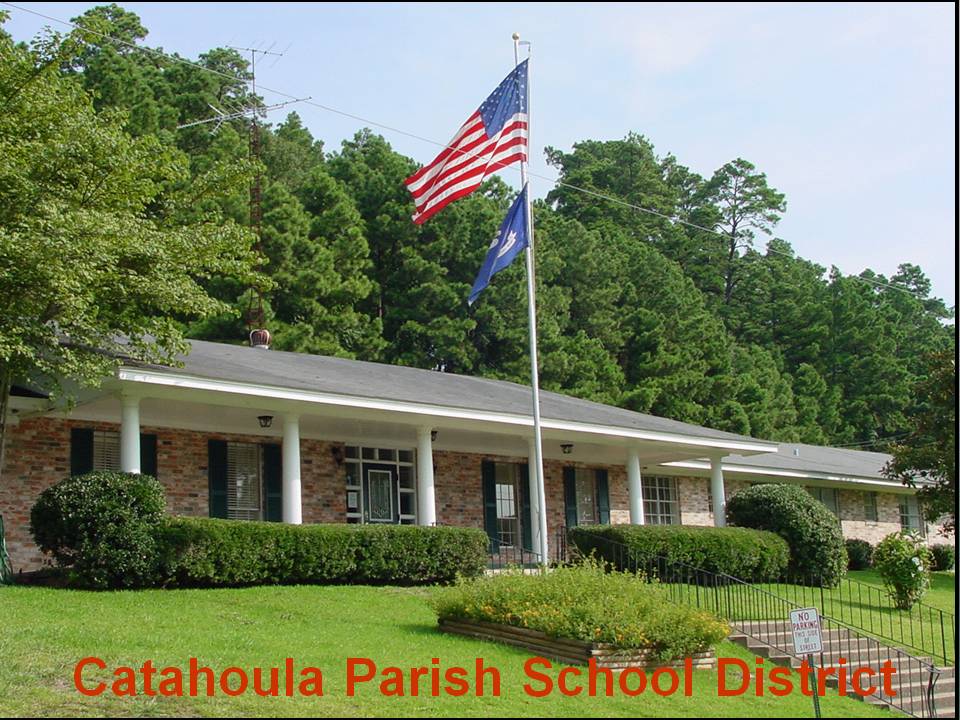 Central Office Staff Members have been visiting classrooms, reading to students in celebration of Dr. Seuss' Birthday. Armed with great books written by Dr. Seuss, our "readers" wore attire to compliment the literacy experience. Thanks to all who made this a special time in the lives of our students! Learning is FUN!
The Parents' Guides to Student Success were developed by teachers, parents and education experts in response to the Common Core State Standards that more than 45 states have adopted. Created for grades K-8 and high school English, language arts/literacy and mathematics, the guides provide clear, consistent expectations for what students should be learning at each grade in order to be prepared for college and career. A link to this information will be on our webpage under the "Parents" tab.
Why is everything blocked?
Schools and libraries subject to CIPA may not receive the discounts offered by the E-rate program unless they certify that they have an Internet safety policy that includes technology protection measures.
Eureka Math Tips for Parents
It's true: Parents are their child's chief advocate and most essential teacher – at homework time and always. We have decided to start designing a suite of tools that will help you to help your child learn more. Get Tips here or visit the Parent Resource Center on our webpage.