Due to the prediction of extremely cold conditions and potentially hazardous road conditions, Catahoula Parish Schools and Central Office will be closed on Wednesday, January 17, 2018.
---
11/7/17 Catahoula Parish School District Proud of Performance Scores
Recently, the Louisiana Department of Education released the 2016-2017 School and District Performance Scores. Catahoula Parish proudly maintained a District Performance Score Letter Grade of "B" for the second consecutive year. No schools within the district received an "Academically Unacceptable Status" (AUS). In fact, all of the schools maintained or improved their SPS Letter Grade. Special recognition goes to Central High School for increasing from a Letter Grade of "B" to "A", and Jonesville Jr. High School for increasing from a Letter Grade of "D" to "C."
Devoted leadership and hard work have continued to drive the academic excellence exhibited by Catahoula Parish Schools. With the new accountability system, the implementation of the Louisiana State Standards, the evaluation system (Compass), and the new assessments (LEAP 2025), schools have much more work to do. However, Catahoula Parish School District's faculty, staff, parents, and students are prepared for the challenge!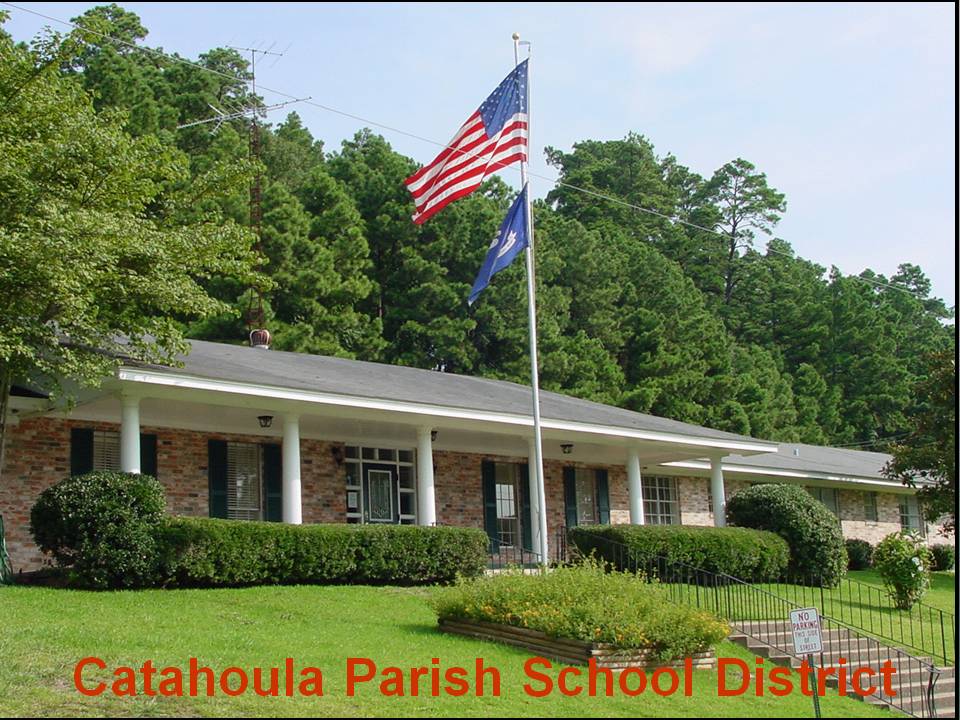 On December 15th, the Central Office Staff honored four retirees—David Freeman, Karen King, Christi Lofton, and Evelyn Wilkerson. In addition to the retirement party, staff members shared a delicious Christmas lunch. We will miss our four retirees, but we wish them the best in the new chapter of their lives.
The Parents' Guides to Student Success were developed by teachers, parents and education experts in response to the Common Core State Standards that more than 45 states have adopted. Created for grades K-8 and high school English, language arts/literacy and mathematics, the guides provide clear, consistent expectations for what students should be learning at each grade in order to be prepared for college and career. A link to this information will be on our webpage under the "Parents" tab.
Why is everything blocked?
Schools and libraries subject to CIPA may not receive the discounts offered by the E-rate program unless they certify that they have an Internet safety policy that includes technology protection measures.
Eureka Math Tips for Parents
It's true: Parents are their child's chief advocate and most essential teacher – at homework time and always. We have decided to start designing a suite of tools that will help you to help your child learn more. Get Tips here or visit the Parent Resource Center on our webpage.